Pine (Y3 & Y4)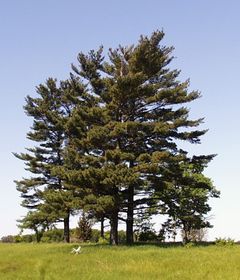 Each class at Drybrook Primary is named after a tree natively found in the Forest of Dean. Pine class is home to Years 3 and 4. Pine trees are sun-loving and don't grow well in shady conditions. In Pine class, we always strive to do our very best and achieve together, and we know that this can only happen if we keep our potential in the light.
Here are some fun facts about Pine tress:
Squirrels, woodpeckers, and other forest animals eat seeds hidden in the cones.
The size of a pine tree depends on the species. They can reach from 10 to 245 feet in height. Most pines grow up to 147 feet. Their crown can reach 30 feet in diameter.
Pine trees reproduce from pine cones.
The oldest known pine tree lived until the age of 4800 years.
Pines have leaves shaped like needles that remain on the trees throughout the year.
Here is a tour of Pine class...
"I'm a Soul Man"