Safeguarding
At Drybrook School we take the safeguarding of our children very seriously. We have a Safeguarding team consisting of:
Designated Safeguarding Lead (DSL) – Thomas Henesey (Head Teacher)
Teaching team (DDSL) - Claire Tuffley
Family Support Worker (DDSL) – Donna Hull
Administration team (DDSL) - Donna Smith and Tricia Samuel
Willow nursery (DDSL) - Jade Davies
We also have a Safeguarding Governor, however, due to joining the Forest Of Dean Trust the structure of our local governing body is changing. During this time Peter Adams will be the safeguarding governor for all schools in the Trust. We will update this information as positions and structures are finalised.

The school holds a Single Central Register of all members of staff and volunteers. All staff and volunteers are Enhanced DBS checked and this is recorded against the SCR. Any person who attends school and has regular, unsupervised and regulated activity with any pupil is required to undergo an Enhanced DBS check prior to commencing the work with us.

If you have any safeguarding concerns or queries, please contact the school.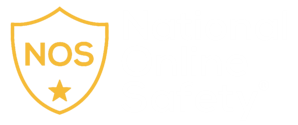 The world's most
Comprehensive online safety
App for parents
Click the links below to download your FREE app today and let's work together to keep your children safe online:
Over 200 FREE online safety guides and courses included!